Introduction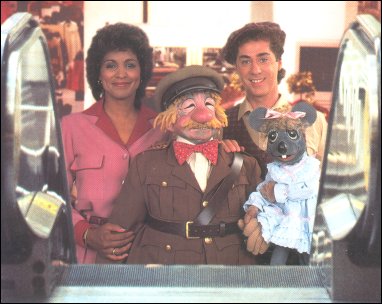 Welcome to the Today's Special site! Today's Special is a Canadian children's program that was produced by TVOntario, and has run on countless other television networks worldwide. The show had a seven-year run, from 1981 to 1987, with 121 episodes made during that time.
On this site, you can learn about just about every aspect of the show that you can think of, by navigating through the sections of the site listed at the top of every page. Within each section, navigation is accomplished via the menu on the left side of the page. Each section contains something different. This is the "Introduction" section. This contains general information about the show, and other pages that should be seen right up front. "Cast" contains a page for every regular cast member on the show, giving information about the character. "Episode Guide" contains a synopsis of every episode from 1981's Hats all the way to 1987's Memories. "Behind the Scenes" contains just about everything else. Here, you can find personal accounts of others' encounters with elements of the show, fan fiction, and other related articles.
Please note that this site is not official, nor is it affiliated with TVOntario or any other entity responsible for the creation and/or distribution of Today's Special.
But by all means, take a look around, and see what there is to see. Just don't forget the magic words: Hocus Pocus Alimagocus!